I finally took the plunge - only a month and a half since I moved and I went behind my house and looked for walking trails in the big green belt behind the North West Arm Drive. It turns out that on the map of the city there is a road called "Cowie Hill Road" that doesn't exist. See the map directly below and then the pictures. The trails are pretty rough so where your rubber boots or prepare to get your feet muddy. Buttercup needed to get in the tub directly after the walk. She was pretty gross. But I am going to save SO much on gas. I have so much exploring to do now! Although I did come upon one guy who was obviously a transient who had set up a camp and was living there - that was a bit awkward, but I had Daisy on leash - so at least she didn't attempt to eat him.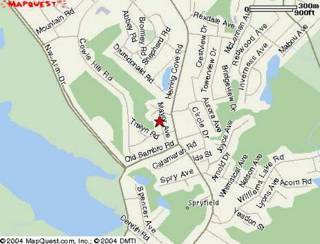 Map that shows non-existent road - "Cowie Holl Road"

Entrance to "Cowie Hill Road" - at the top of Penny Ave

A look down "Cowie Hill Road"

A water feature in Spryfield's newest - to me - dog park!

But Charlie gives a big "4 paws up!" to the "Cowie Hills Road does not Exist! Dog Walk"